Hey, are you looking for Shillong teer result today (23-09-2023)? We upload Shillong teer result for both the first as well as second rounds on a daily basis.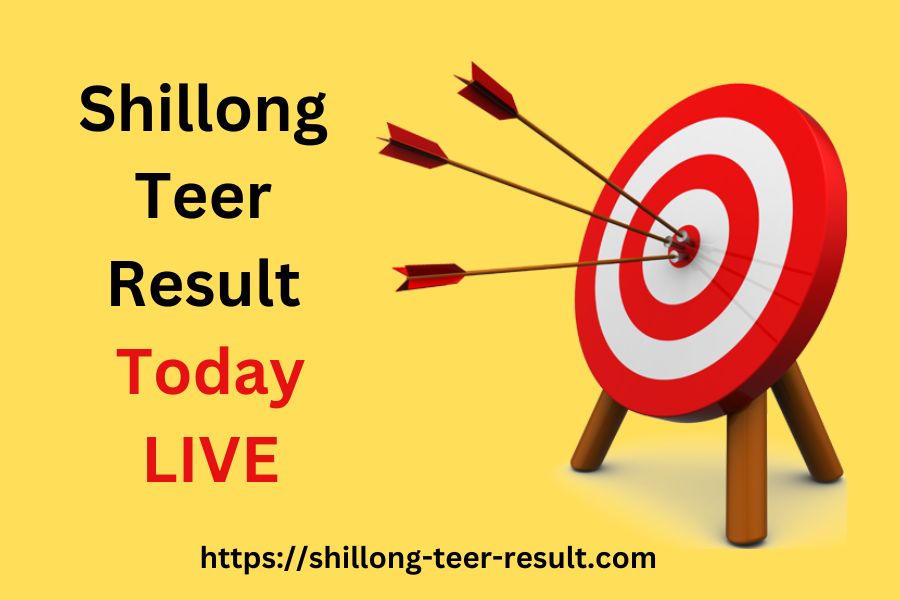 So, all you have to do is just search for Shillong teer result today and get the right result. If you also have a Shillong teer game ticket, you can see the result of today's Shillong teer game. Just scroll down and check if you win or not.

Shillong Teer Result Today 23-09-2023
| | |
| --- | --- |
| FR(First Round) – 3:55 PM | SR(Second Round) – 4:53 PM |
| 27 | 63 |
NOTE: The Shillong TEER Result for 2023 is released every day in two parts. The first round result is declared at 4:00 PM, and the second round result is declared at 5:00 PM, except on Sundays.
Last 5 Shillong Teer Result List
| | | |
| --- | --- | --- |
| Dates | FR(First Round) | SR(Second Round) |
| 22-09-2023 | 59 | 16 |
| 21-09-2023 | 03 | 64 |
| 20-09-2023 | 18 | 90 |
| 19-09-2023 | 57 | 70 |
| 18-09-2023 | 50 | 86 |
Learn More About Shillong Teer Game
| | |
| --- | --- |
| Name | Teer, Shillong |
| Category | Lottery |
| State | Meghalaya |
| Ticket Price | Rs. 300 – Rs. 500 |
| Winning Prize | Rs. 8000 to Rs. 11,000 |
| Authorized By | State Govt. |
| Teer Result Timing | NOT FIXED |
Shillong Teer Result Culture
Shillong Teer isn't just a game; it's a part of the culture in Shillong.
1. Teer Associations
In Shillong, Teer isn't played in isolation; it's organized by Teer associations. These associations bring people together to enjoy the game and make sure everything works fine. They set everything from managing the betting counters to creating a sense of community.
2. Role in Shillong's Social Fabric
Shillong Teer is more than just arrows and targets; it's woven into the city's social fabric. People from different backgrounds come together at the Teer counter, creating a sense of unity and togetherness. It's a place where friends meet, stories are shared, and bonds are formed.
3. Traditional Beliefs and Rituals
Shillong Teer has its share of beliefs and rituals. Many believe that the Teer result is influenced by nature and dreams. People often observe specific rituals before placing their bets, seeking luck and blessings from the spirits.
4. Teer and Festivals
Teer is not limited to daily games; it plays a major role in local festivals. During festivals like Shad Suk Mynsiem, Teer competitions are grandly celebrated. It adds an extra layer of excitement and festivity to these cultural events.
5. Bridging Generations
Shillong Teer bridges the generation gap. It's a tradition passed down from elders to youngsters. Grandparents share their Teer experiences with grandchildren, passing on the enthusiasm and love for the game.
6. Teer and Music
Music is an integral part of Shillong's culture, and Teer games often feature live music performances. The lively tunes add a vibrant touch to the Teer experience, making it a unique cultural blend of sports and entertainment.
7. Respect for Archers
Archers in Shillong are not just players; they are local heroes. People admire their skills and dedication. The Teer culture pays homage to these archers.
How Shillong Teer Result is Calculated?
1. Calculation Process
The Teer result isn't just a random number. It's calculated with precision. After the archers shoot their arrows, the number of arrows that hit the target is counted. This count is then used to determine the winning number, also known as the "shillong teer result."
2. Weather and Nature
Believe it or not, the weather and nature play a role in Teer results, affecting the "shillong teer result." Rain, wind, and other natural factors can impact how accurately the archers shoot.
3. Role of the 'Dreams'
In this game, dreams can greatly influence the "shillong teer result." Many players believe that their dreams hold clues to the winning number, further adding to the mystique of the "shillong teer result."
4. The Target Number
After counting the arrows, the winning number is created. This number is often a two-digit figure. For example, if 567 arrows hit the target, the winning number would be 67. It's a simple yet intriguing process.
5. Second Round Matters
Shillong Teer has two rounds – the first is where archers shoot at the target, and the second involves a similar process but with a different set of archers. Both rounds contribute to the final result and make it an exciting and dynamic game.
FAQs – Shillong Teer Result Today
1. How do I participate in Shillong Teer?
Participating in Shillong Teer is very easy. You just have to visit a Teer counter in Shillong, purchase tickets for the desired rounds, and observe the archers aiming at the target.
Your task is to predict the number of arrows that will hit the target.
2. Is Shillong Teer legal in India?
Yes, Shillong Teer is entirely legal in India. It is operated under the regulation of Teer associations that ensure compliance with government rules and regulations.
This legal framework guarantees a fair and transparent gaming environment for participants in the country.
3. Can I play Shillong Teer online?
Absolutely, you can play Shillong Teer online with ease. Authorized websites and smartphone apps provide a convenient platform for this.
Simply visit these platforms, place your bets, and eagerly check the results from the comfort of your computer or mobile device.
Online Shillong Teer play offers a user-friendly way to participate in this exciting game, making it accessible to a wider audience, no matter where you are.
So, whether you're at home or on the go, you can enjoy the thrill of Teer with just a few clicks or taps on your device.